Design Inspiration
Our philosophy for originality in design was born out of a passion for Cornwall and travels afar, providing all the inspiration for design ideas.
Creative Director Marcus Price, born in Cornwall, heads the design team. We are constantly sketching out new design ideas so there are always fresh and exciting collections launching throughout the year and mid-season.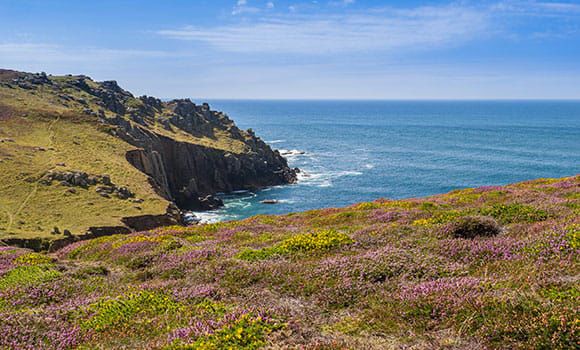 Designing is something that brings out the creative side and requires inspiration and time away from distractions. The initial idea is in the form of a pencil sketch and can be very simple. The sketch is then redrawn to scale ready for the mould maker to use as a basis for the original design. 
Weathered rock formations and pebbles worn smooth over millennia by relentless ocean waves. Shells beach-combed on the tideline and rock pools teeming with life.
The ocean, constantly in a state of motion, brings pounding surf to the shore, filling the air with a fine mist of salty spray, invigorating the soul and lifting your spirit.
This unique beach-life, surf culture and coastal community spirit has a strong appeal and influence.
Botanical and wildlife designs are influenced by Cornwall's hidden sub–tropical gardens, buzzing bees, elegant dragonflies and unique animals that inhabit our shores. Its wonderful light that has drawn artists the world over.
Cornwall's landscape is carved out of its historical past and Celtic Heritage as its Tin mining history created a web of trade routes throughout Europe and the middle east. A Celtic crossroads of Europe.
Our designs capture the essence of Cornwall. These are the things that inspire our collections enabling us to offer you collections that are exclusive and original with meaning and relevance today.